11/14/2019 – lol, looks like Jax and Zoey had other plans.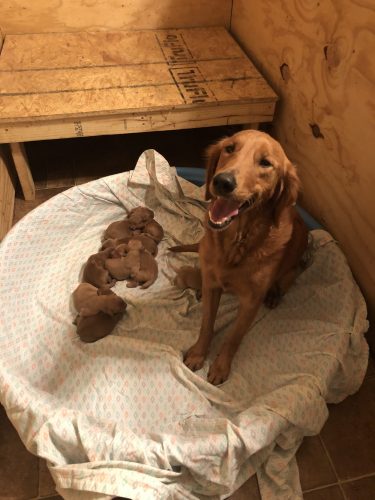 Zoey gave birth to 3 girls, 6 boys on Sat., Nov 9th. All are healthy and keeping Zoey busy! We had a few people on the waiting list for this litter and we've already received deposits for 6 puppies. We do however, at the time of this posting,  have 3 boys available. You can reach me by filling out the info in the "contact us" page. Zoeys puppies will be ready to go home Jan 4th
Riley is due to have puppies this weekend (11/15/19-11/17/19). She's doing well and we are all anticipating this litter. Riley's puppies will be ready to go home Jan 11th. Here's a photo I took of Riley this morning: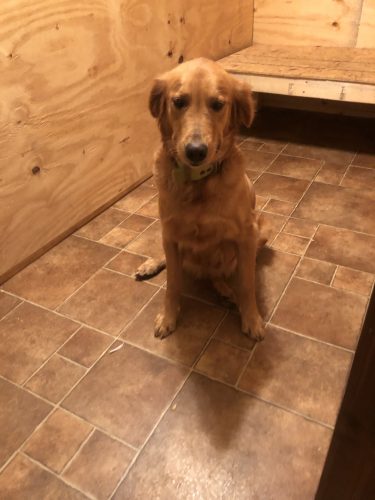 Previous updates:
10/12/2019 – Looks like Riley has jumped ahead of Zoey on cycles. Although this is preliminary, we may be expecting a litter from Riley around Nov 15, 2019. If the litter is successful, we will unfortunately miss Christmas by 2 weeks this year. Puppies wouldn't be ready to go home until January 11, 2020.
Please contact me soon if you are interested, as the waiting list is filling up quickly.
8/15/2019 – We do not have puppies at this time. Our next available litter is expected to be with Zoey. We are projecting a delivery date sometime around Thanksgiving or the first week of December. Thanks for stopping by!